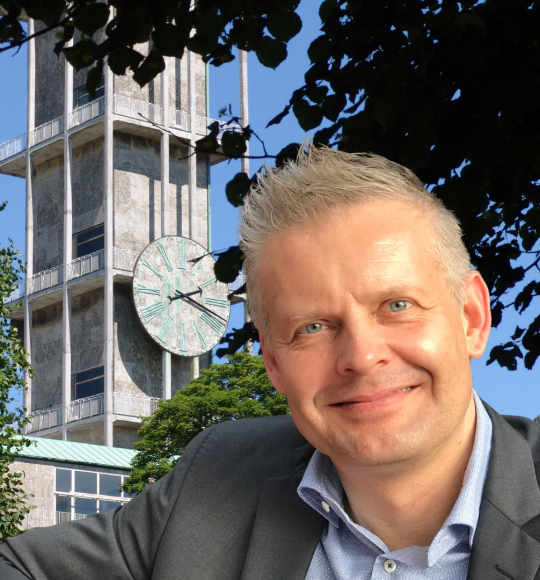 Kent Kordt Röder
Biography
Born on November 23, 1967 in Odense, Denmark, Kent Kordt is an award winning media professional.
Alongside his school he grew a passion for radio as he listened to Radio Luxembourg at night and in the early eighties he and a handful of friends launched a pirate radio station (Vorup Piratradio – 104 MHz).
In the mid-eighties he worked as a DJ on Radio Randers where he further developed his passion for music and radio.
In 1988 he joined newly started Top 40 radio station UP-Front. The station was a HI NRG radio driven by youngsters who lived the life of the music they were playing. And the station introduced english speaking DJ's and jingles to the danish market.
UP-Front changed it's name in 1990 and became Radio ABC and Kent Kordt were the stations first Music Director and ended up becoming PD before he in 1998 left to become PD and later COO of market leader and neighbouring station, Radio Viborg.
He left for The Voice (SBS) in 2001 and worked as Group PD overseeing stations in Aarhus, Odense and Copenhagen. Following a disagreement he left in 2002 and retired from the industry.
His joy of music and events he took to the job as City Retail Manager, where he for three years marketed retail trade in his city and organised several large concerts and events. His commercial approach and media literacy was a huge benefit to the city and the retail trade. So big that he and his counterpart in the mall received Initiative of the year Award for their efforts in uniting retail staff.
In 2010 he was lured back to the media industry and a job as Group PD at Nordjyske Medier. After only six months he was promoted to COO with a ten station cluster. During his more than five years in the media house he was responsible for re-branding/re-launching Radio ANR and received Morning Show of the year Award (2007), Morning Show of the year Award (2008) and Promotion of the year Award (2010).
Kent joined media house Fynske Medier in 2011 with a very specific task; Fix our radio stations within two years and they should be profitable and with twice the amount of listeners. Listeners were doubled in just one year and both turnover and listener ratings were tripled in just over two years – success.
Following a giant merger between Fynske Medier, Jyske Medier and Syddanske Medier Kent was let go for political reasons (too many COO's).
In March 2017 Kent joined a group of companies (Level5.dk, NEEM Deli, Turbinehallen, Johan r, MALT and Aarhus Crossfit) owned by start up entrepreneur Søren Anker and launched a full service event handling company – Bumblebee Event.
Starting October 2019 Kent is pursuing new exciting opportunities co-founding Pankaik Experience.