I BELIEVE IN PEOPLE.
MY YEARS IN MEDIA HAVE LEARNED ME THAT PEOPLE ARE THE KEY INGREDIENT TO SUCCESS. TREAT THEM WITH RESPECT AND CARE AND THEY'LL DO ANYTHING TO HELP YOU ACHIEVE YOUR GOALS.
IT'S THAT SIMPLE!
-KENT KORDT-
This is what I do better than others
When it comes to combining talent management with more traditional business disciplines such as strategy, my skills are in top. I have successfully managed to make the importance of the core business visible to the creative staff for the benefit of both parties.
The importance of people
I believe in people.
My years in media have learned me that people are the key ingredient to succes. Treat them with respect and care and they'll do anything to help you achieve your goals.
When I put together a team, I look at the whole person.
What type of skills does he/she bring, what values, and not the least what kind of personality does he/she add to the corporate culture?
Communicate, communicate, communicate
During my years as a leader, I have made the experience of companies with varying degrees of openness – and I'm clearly in favour of openness. Therefore I communicate as much as possible internally. It's my experience that when employees feel well informed it's easier for them to understand the company's actions. By the way – that also makes them better externally ambassadors.
Who I Am
The personal part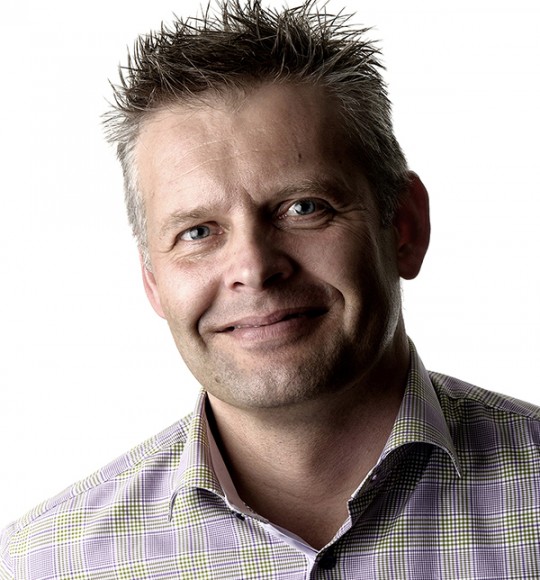 Kent Kordt
Me
When you take a look at the other sections of this webpage you'll see a lot of things from my professional life, my skills, companys I've worked for, what I think is important in my working life etc. This section deals with the personal part of Kent.
I'm 51 years old happy and healthy man and I live my life with my wife, two kids (18/23) and our dog. My spare time is composed of various things that pleases me. My family should be first in line cause they daily shape me to the person I am.
Once or twice a week I have the pleasure of coaching a running team (I run along). For the last 14 years I 've had the opportunity to help runners set goals, train for them and reach them while enjoying one of my own great passions.
Another passion of mine is football (soccer). I enjoy the game as spectator when the teams in the danish league play or as coach when time allows it.
I enjoy a good BBQ and a cold beer and my wife taught me to value gourmet coffee. Add to that the joy of listening to music – can you ask for more?
One of the points where I'm in touch with my feminine side is when it comes to shoes. I LOVE SNEAKERS – there you go, I said it.
Thanks for whizzing around the page and please do join my network of inspirational people on Linkedin.